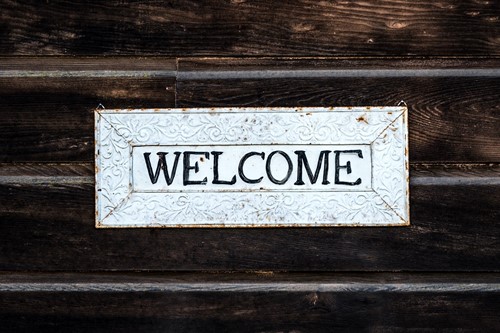 When you opt for a rustic decor theme throughout your house, you have the ability to create a living space that feels welcoming, comfortable, earthy and inviting. The rustic theme has increased in popularity in recent years and style experts predict that this interior design scheme will remain relevant for years to come.
These rustic DIY decor projects could easily be incorporated into any room in your home:
Tree Stump Vase
Flowers are an integral part of any rustic decor theme and you will likely have fresh blooms on display throughout the entire year in your home. In order to store your flowers in a way that is both fun and stylish, consider creating your own tree stump vase. You can carve out a small tree stump in order to create a place for the flowers. You may need to line it with a small glass bud vase in order to prevent the stump from soaking up the water. Then, display between one and three bright blooms in this unique and rustic vase.
Cotton Branch Wreath
Cotton plants often complement the wood and metal components that are used in any rustic design. Fortunately, it's never been easier to make your own cotton branch wreath. Using sticks and twigs, fashion a circular wreath that will hang above your mantel or on your door. Then, you can use fabric tape, cotton balls and material from a brown lunch bag to design your own cotton blooms to attach to the wreath.
Farmhouse Message Board
One of the best pieces of homemade decor to add to your rustic kitchen is a farmhouse message board. You can create this stylish piece by using four small pieces of wood to make the outline for the message board. Then, attach chicken wiring to the back of the wood in order to create the background for the piece. Finally, attach small clips to the chicken wiring so that you can leave reminders and notes for your family in this central location.
Reclaimed Barn Wood Wall Art
Reclaimed barn wood is a hallmark of the rustic interior design movement and it's easy to utilize this type of recycled and repurposed wood throughout your home. One of the most popular ways to use reclaimed barn wood is to design your own wall art. You can paint or stain this wood any way that you prefer and attach it in layers to create a piece that is perfectly suited to the size and scope of your room. When you are done, paint a favorite saying on it and hang it on the wall to display.
Farmhouse Chalk Board for Play Room
To carry the rustic theme throughout your home, don't forget to add a few home decor items to your child's play room. You can fashion a chalkboard out of wood and chalk paint, and attach it to the wall that your children always have someplace to go and be creative.
When you complete a few of these DIY home decor projects, your rustic home will stand apart from others that have incorporated the same theme. Rustic DIY decor projects help you to personalize your home while still taking advantage of a trend that is sure to stick around for a while.