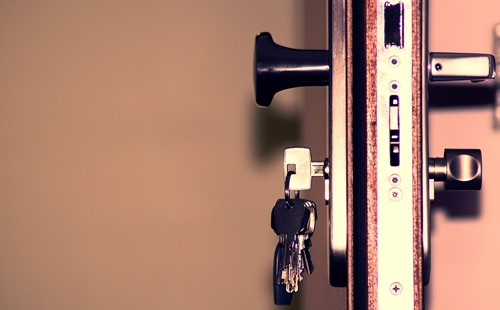 Photo by George Becker from Pexels

Modern homes are built with your comfort, convenience and safety in mind. And that's exactly why so many come with video doorbells and camera systems installed. With this equipment at your fingertips, you can monitor the security of your home right from your phone, tablet or computer. It's really as easy as that. Here's what you need to know about these helpful systems as you look to buy a new home.
Types of Residential Camera Systems
Home builders have a ton of camera styles and brands to choose from as they look to upgrade the safety and security of each residence.
The most popular styles used in new construction homes include:
Video doorbell: Allows you to view who is at the door or review prior visitors
Floodlight camera: Most often used to provide a clear view of the driveway or backyard
Basic outdoor cam: Works best in well-illuminated areas that benefit from monitoring
Indoor cameras: Usually installed in shared living areas for checking up on kids and pets
They may include just one type or all of them, largely depending on their prospective buyers' preferences. You can also add cameras to the systems if you want additional coverage after buying the home.
Benefits of Using Cams Around Your Home
Without video cameras, you have to get up and look around every time you feel like something is amiss. And if you're not home, then it's impossible to know until you get back. But if you have the right equipment in all the key areas, you can use them in the following ways.
Detect Intruders
Video doorbells and outdoor cameras continuously monitor the area for motion and send a notification through the app upon noticing activity. If you notice someone who shouldn't be there, then you can set off the alarm and use the microphone to tell them to leave. If that doesn't work, you can call the authorities, and they will send help out right away.
Screen Your Visitors
If you want to screen your visitors, you can easily do that with a doorbell camera. Just listen for notifications and open up the app each time someone approaches the door. Then, you can let them know that you just put the baby down for a nap or are otherwise not taking visitors at that time – all without getting up from your seat.
Keep Your Kids Safe
With video cameras indoors and out, you can keep a close eye on your kids whether you're home or away. You can even talk to them through the speakers to see how they are doing or remind them about the house rules. And if a vase gets broken while you're away and no one claims responsibility? You can review the activity to see who's responsible for cleaning up the mess and buying a new one.
Monitor Pets
If you want to see what your pets are up to while you're away from them, then video cameras are the way to go. You can monitor their activity while they're in the backyard or inside as long as you have the right devices set up. You can even offer them reassurance if they're feeling a little nervous while you're away, keeping separation anxiety induced behavior to a minimum.
As you can see, the sky is the limit in how you can use your video doorbells and camera systems to monitor the security and wellbeing of your household.
How to Start Using Your Cameras
If you're buying a new construction home decked out with video doorbells and camera systems, the seller will let you know how to use them. You'll likely just need to download the app, connect to the cameras, and you're ready to start monitoring your home. If you have any problems after that, you can contact the equipment manufacturer with your questions and concerns.